Top
GE Immersion Blender Stainless Steel - G8H1AASSPSS
$ 99.00
Save $ 19.80 (20%)
2-Speed Immersion Blender
Blending & Chopping Attachment
Powerful Immersion Blender
Dimensions:
9.60 H x 7.50 W x 11.00 D (in)
24.38 H x 19.05 W x 27.94 D (cm)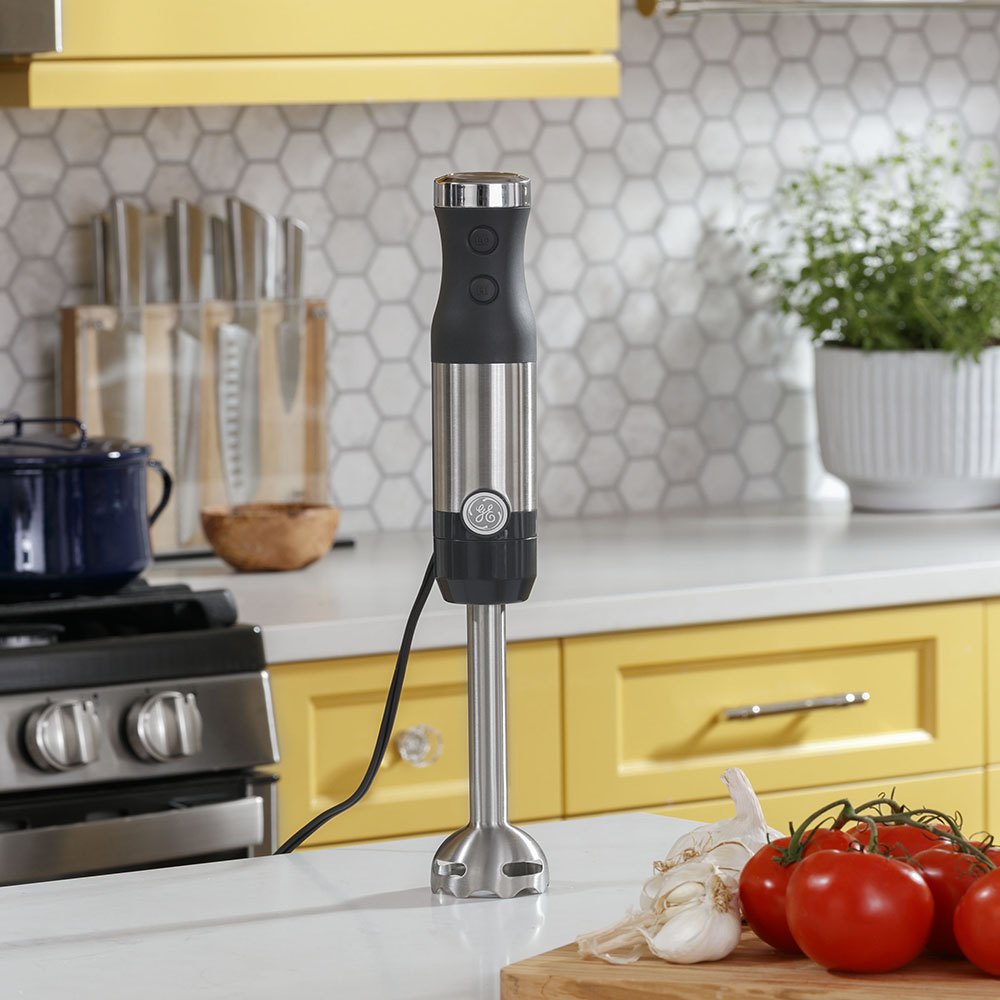 2-Speed Immersion Blender
Meet all your blending needs with a dual speed immersion blender that easily switches from low to high speed.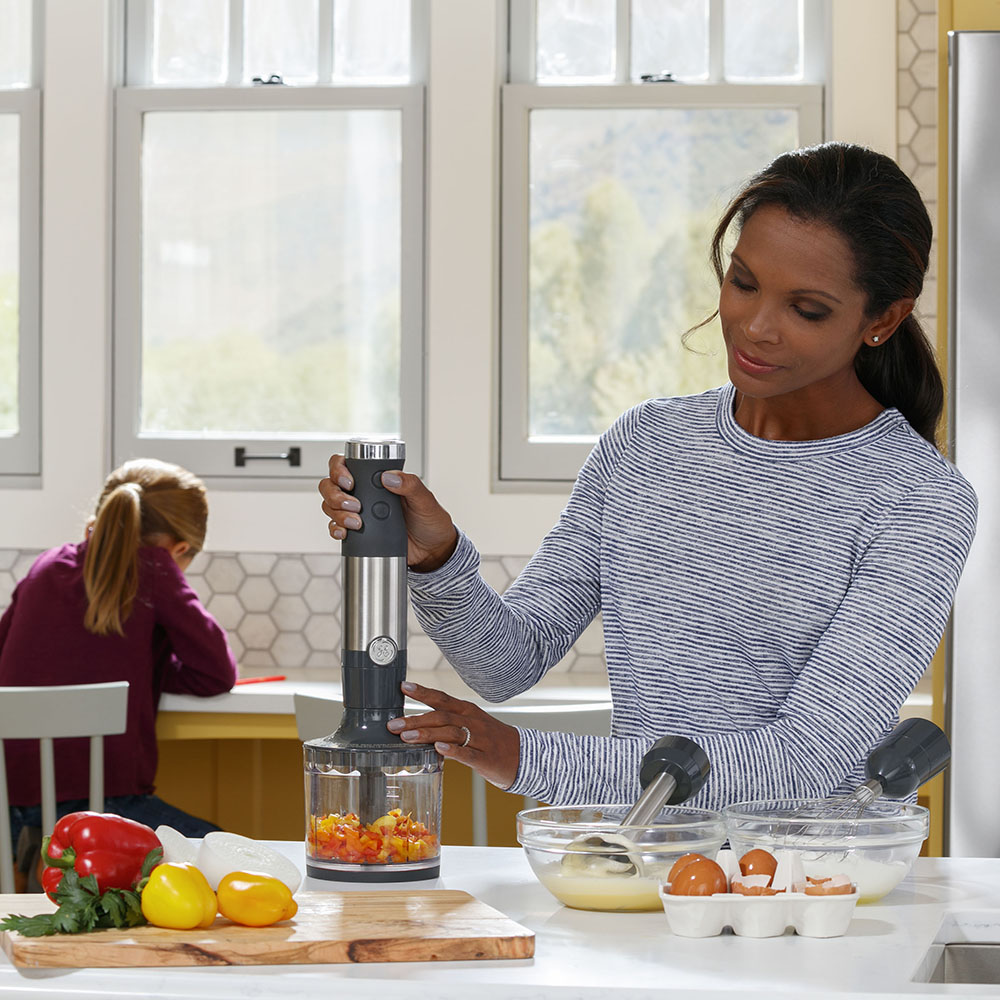 Blending & Chopping Attachment
Achieve the perfect smoothie consistency or chop vegetables with ease thanks to a stainless steel immersion blender attachment designed for blending and chopping.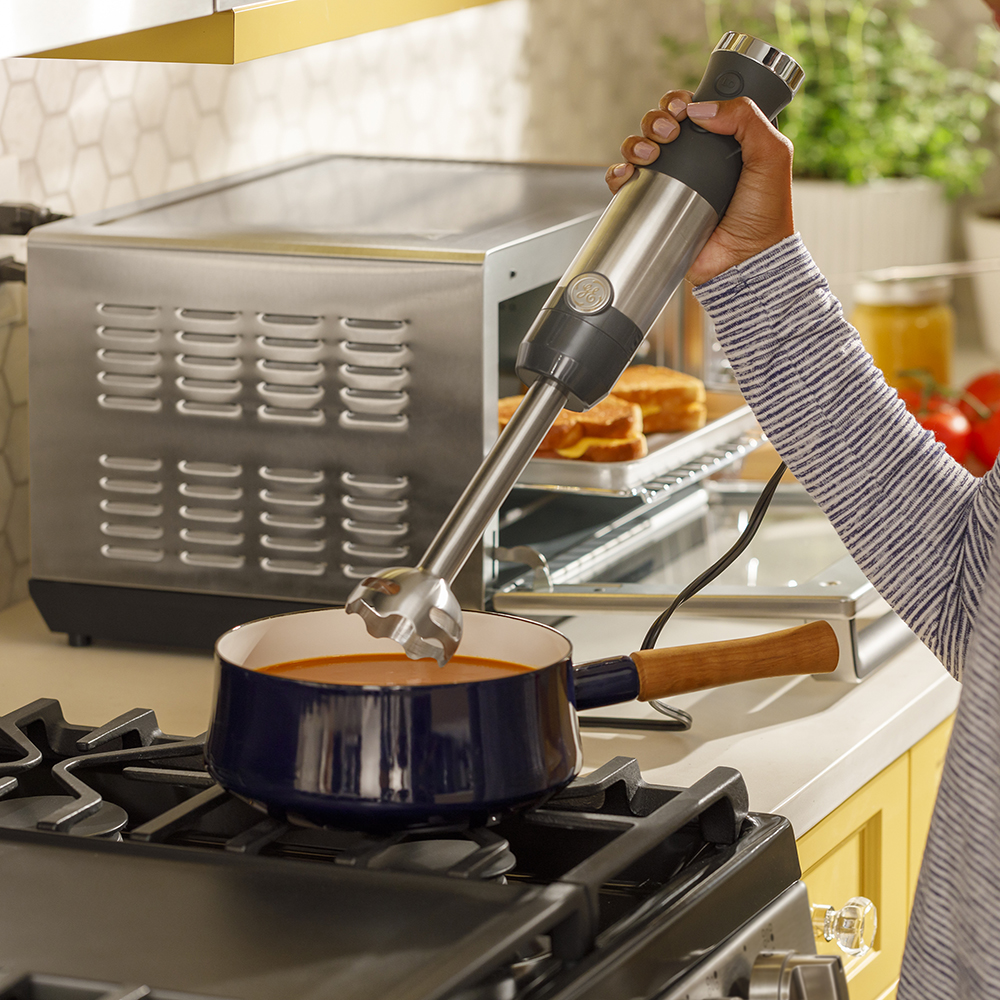 Powerful Immersion Blender
Blend up smoothies, shakes, sauces and purees with ease thanks to a high performance immersion blender with 500w of power in a multi-purpose hand blender.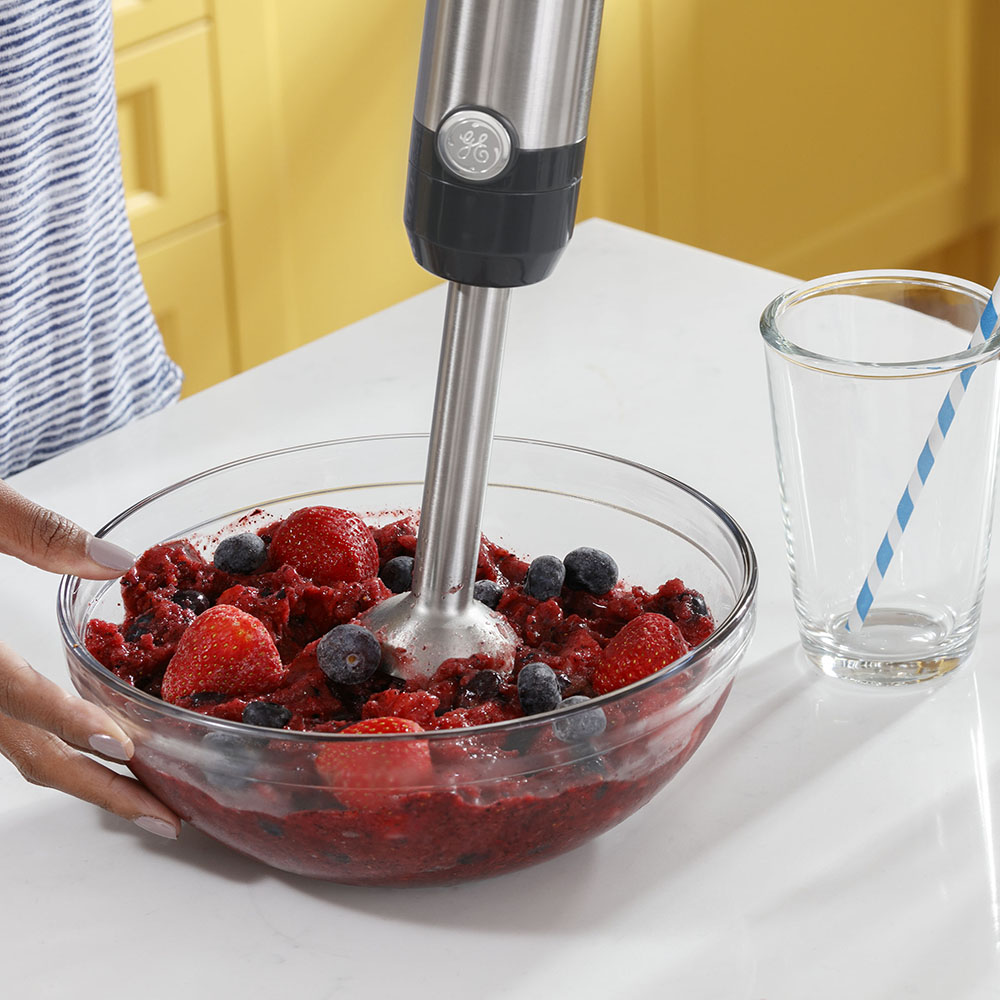 One-Handed Operation
Easily add ingredients while you blend thanks to a hand held blender that's small enough to operate with a single hand.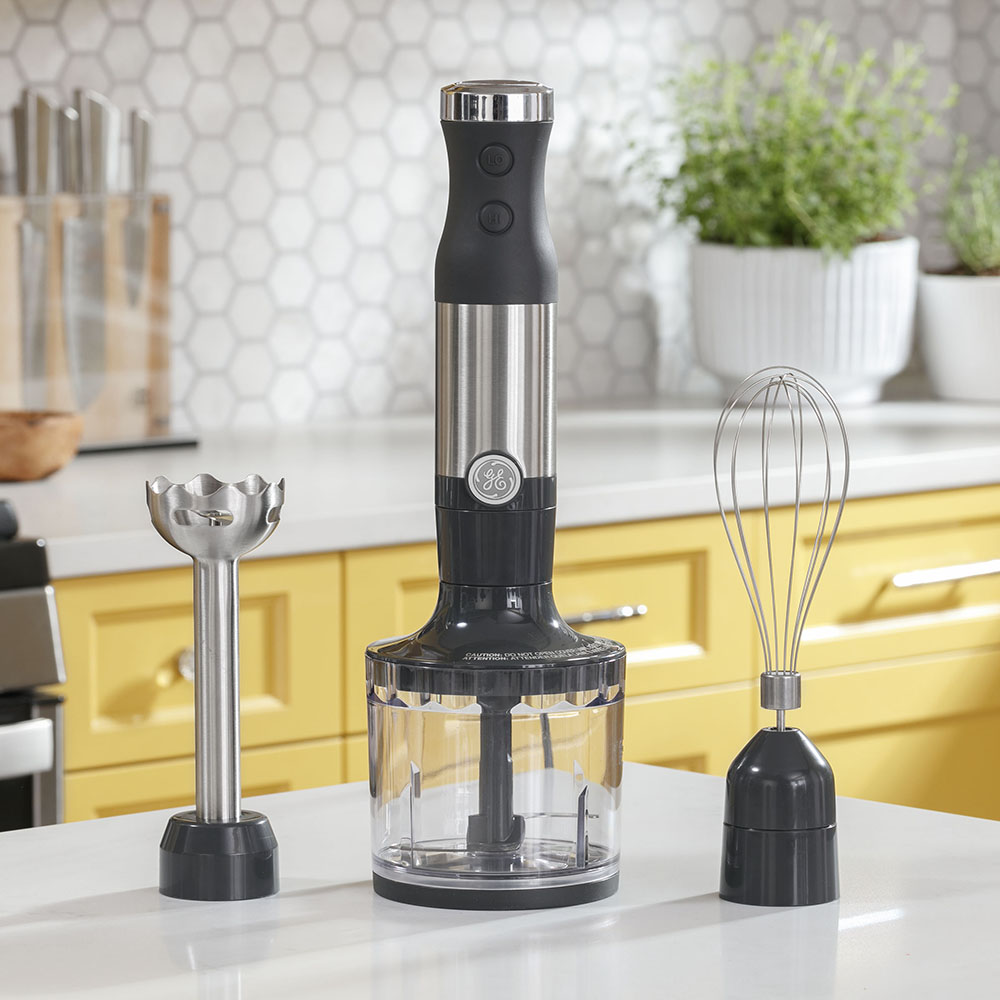 Chopping Jar Attachment
Catch even the smallest portions of herbs, nuts and spices with a chopping jar that attaches right to your hand held blender.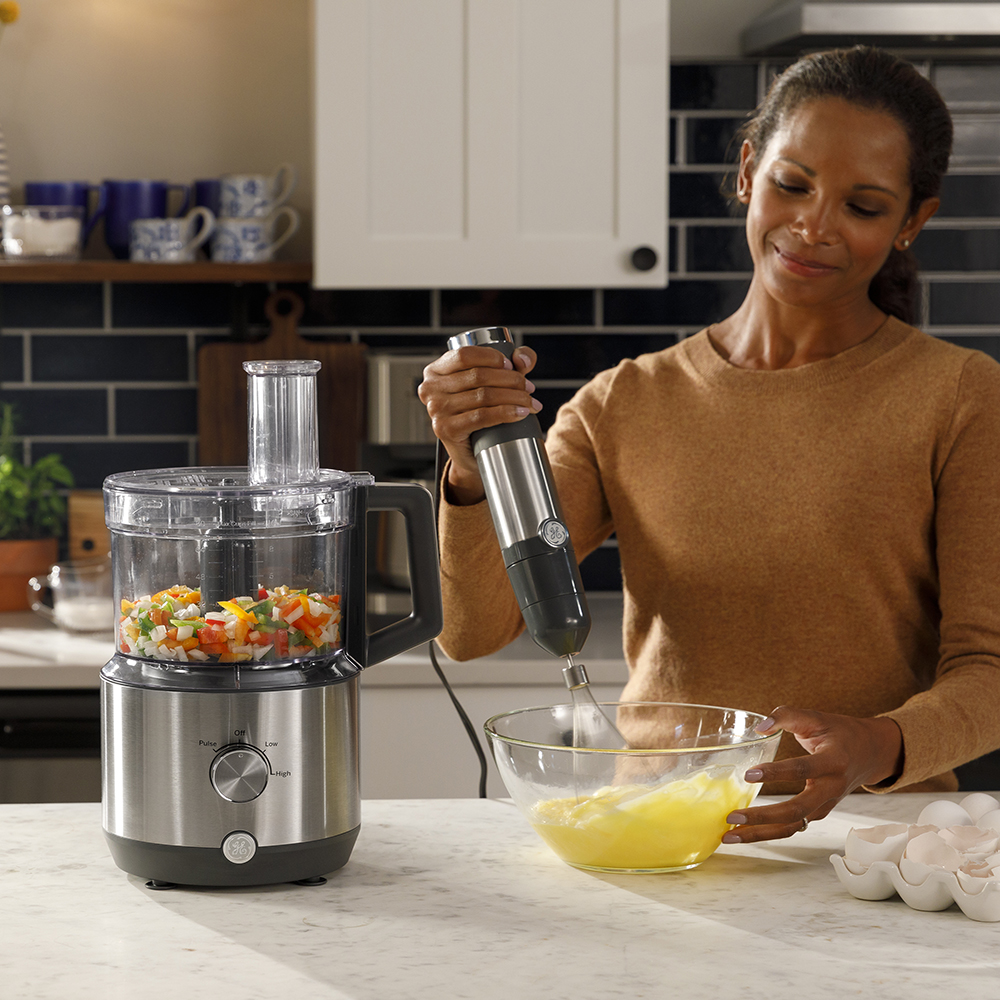 Whisk Attachment
Beat eggs, whip up batters and more thanks to an immersion blender with a whisk attachment that is easily removed for quick cleanup.